CHECK OUT THE EVENTS TAB FOR UPCOMING EVENTS & TO VOLUNTEER!
Judge Michael J. Holbrook brings more than 39 years of legal experience to the bench. Born June 28, 1958, in Columbus, Ohio, Judge Holbrook has been a lifetime resident of Franklin County. He is a graduate of Columbus Marion Franklin High School; The Ohio State University (Bachelor of Arts in Criminology); and Capital University (Juris Doctor). While a student at Capital University, he received the Order of the Barrister – a distinction awarded to only those who demonstrate exceptional skill in trial advocacy, oral advocacy, and brief writing.
Following law school, Judge Holbrook spent 22 years in private practice. His practice involved representing clients in all areas of the law including civil, domestic, and criminal matters.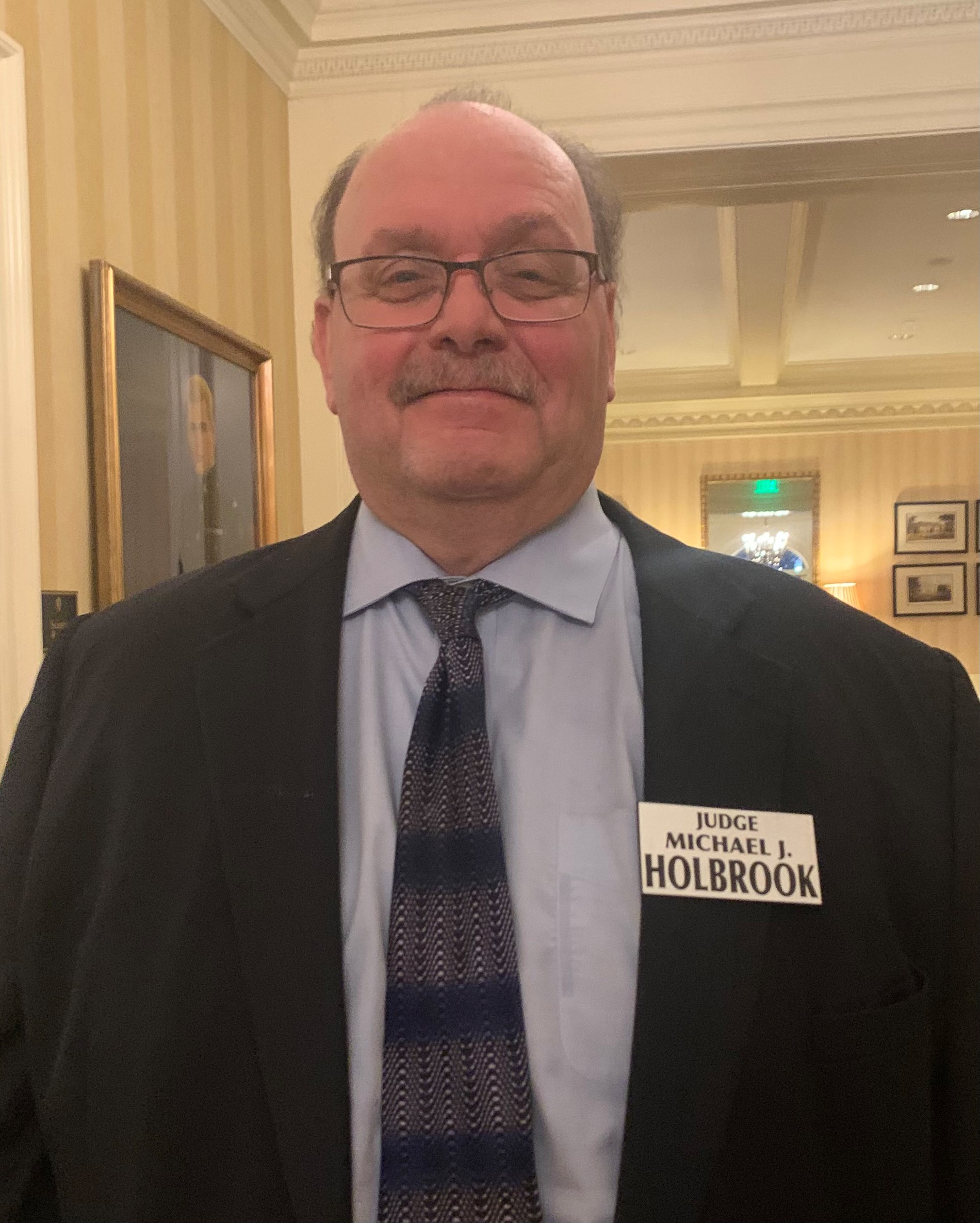 Then, on January 1, 2005, Judge Holbrook started his life-long dream as judge on the Franklin County Court of Common Pleas bench. As a judge, he has handled a wide variety of cases, including high profile criminal and civil cases, large class action suits, aggravated murder cases with death-specifications, and commercial docket cases. Judge Holbrook also serves on the Criminal Law and Personnel committees at the Court.
Beyond his roles with the Court, Judge Holbrook is privileged to be the father of three beautiful, successful children and is looking forward to becoming a grandfather this spring. He is a long-term Mason, having received the honor of 33° Mason for the Scottish Rite Masonry in 2012 and the Legion of Honor for DeMolay in 2016. And, he is an avid enthusiast of good music, good food, beautiful golf courses, and bonsai trees!
Judge Holbrook looks forward to continuing to provide the citizens of Franklin County just and fair decisions on every case that comes before him for a fourth and final term.